See what our customers have to say! We want to hear from you as well.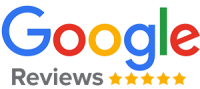 We welcome you to add your own comments below to any of the options including Houzz Reviews, Google Reviews, and those directly on our website by clicking the button "Create your own review."
Average rating:
13 reviews
Oct 8, 2017
Impressive attention to detail
City & State:
Manassas, VA
Impressive attention to detail (e.g. sturdiness, standards compliance, laser-like painting) and responsive, clear communication throughout project stood out for us. Dennis Baker helped translate our concepts into a design that easily met our requirements. Project came in on budget. Greg's project management ensured all work was high quality. All craftsmen supporting the project demonstrated great skill and trustworthiness. Would hire them again.
Jul 5, 2016
Basement Finish
We hired Post Designers & Builders to finish part of our basement - they added a bedroom, bathroom, theater room, and wet bar. We have also worked with the owner, Dennis Baker, on other home improvement projects and have always found him to be honest and fair priced. Harrison did quality work and we couldn't be happier with the results. We would not hesitate to use and/or recommend Post Designers & Builders again!!
May 22, 2016
Master BR/Bath remodel
I've worked with Post Designers and Builders and their sister company, Sundecks, about 3 times during the last 5 years for various types of projects. Along with reading their list of customer referrals, I was personally referred by a friend, and have since recommended them to many of my friends and neighbors. I can't tell you how pleased I was with the whole process, from the beginning planning stages to the final end product.

I felt like Dennis (Post Builders) and Rick (Sundecks) really listened to me and my ideas, as far as what I wanted and why I wanted it. Many other designers just seem to do what THEY wanted to do or felt most comfortable with. I wanted something UNIQUE and original; not "cookie cutter". Dennis explained various options, as far as the design plan and offered several cost alternatives. So I was able to prioritize what I wanted, and how much I wanted to spend on different parts of my project, to enable staying within my budget. He always seemed to make my ideas work…which is not something that I can say about other companies. Many times I had the freedom to pick out my own options, and Dennis would give me direction on where to go, what to look at, and what experts to talk to; explaining the advantages and disadvantages of each.

Everyone at Post Builders was very easy to work with and always responded to my questions and concerns, both prior to the start of the project, during, and even after completion. I would highly recommend them for any type of interior/exterior project.
May 11, 2016
City & State:
Clifton, VA
PD&B did a beautiful job building our carriage house to mimic the exterior look of our home. The crews were friendly and conscientious. The site was well maintained throughout the process. Expectations were managed. Really couldn't ask for too much more!
May 9, 2016
Exceptional
City & State:
Potomac, MD
The team at Post Designers and Builders did an exceptional job on our back addition. The quality and attention to detail was excellent.
Apr 5, 2016
Expert Solutions
City & State:
Manassas, VA
Great people to work with that do beautiful work! I would highly recommend them to anyone.
Mar 20, 2016
Beautiful Addition
Post Designers and Builders completed a beautiful addition on our home. They were professional, organized and the work was beautiful. We enjoyed working with them so much, that a few years afterwards we had them put a screened porch on the house. I highly recommend them for your future house project!
Jan 7, 2016
1970 Home Renovation
When my wife and I agreed that our 1970's home needed a major update, we interviewed several local companies and ultimately selected Post Designers and Builders. We have never doubted that decision. Company president, Dennis Baker, listened to our dreams and helped us turn them into reality: on time, within budget, and superbly crafted. What more could anyone ask? Living with the results has been a delight every single day since the project's completion. I would be happy to provide a more detailed recommendation to anyone who asks.
Jun 13, 2014
Very Pleased
City & State:
Annandale, VA
I have been very pleased with the construction work done by Post Design. The job was completed ahead of schedule and all your employees, beginning with David Sams and Ken Harell and ending with the deck crew and the siding person, have been polite, professional and a pleasure to deal with.
Apr 2, 2014
Built an Addition
City & State:
Falls Church, VA
I hired the company to build an addition to the back of the house. The project went well. It did take quite a while to be completed and stretched on through several months. They did a beautiful job, however. One technician was out for the project. He was a great guy. He was very talented and skilled. They created a brilliant design for us as well. I had no problem scheduling the project.
Dec 9, 2013
Major Home Addition
I hired the company for a major addition to the home. The service went great. A crew of 5 was out and completed the project in about 3 months. They were all very professional and great at what they did. They were very detailed in their work and did a nice job cleaning up after the project. They even used the project as a show piece for their advertising because they did such a nice job. I had no problem scheduling the project and they were very self-driven.
Aug 20, 2013
Great job!
Thank you for making this as painless as possible...
May 13, 2013
Sun Porch
City & State:
Gainesville, VA
We added on a sun porch on the back of the house. We added on a front porch. They also sub contracted the roof. The house was built in 1955 and it's all stone which the walls were made of plaster. It took longer than we hoped but it not unanticipated. They did a very good job. They were always responsive. They would get back on questions immediately.